Children's Ballet Theater
PreBallet, Tumbling
Ages 2.5 to 5 years
Designed by director and former ballerina Mary Roudnev. Dancers learn classical pre-ballet & tumbling. Parent demo at the end of session and in May at the Children's Ballet Theatre Recital at the Buckman.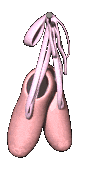 GiggleBytes
Computer Classes for Kids
Ages 3 to 5 years
The GiggleBytes program introduces technology to children. From helping toddlers develop mouse skills to exploring programming and robotics with school age children, GiggleBytes is always a hit with kids. GiggleBytes is more than just computers! Teachers implement our proprietary curriculum and work with small groups to help children develop important academic skills including: letter and number recognition, shape and colors, pre reading skills, phonics, spatial relations, auditory and visual discrimination, and much more! Exciting STEM (science, technology, engineering, and math) camps and classes engage and challenge school age kids. For more information, please click the link below.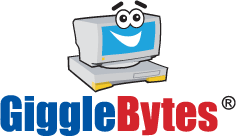 StartRight
TBall & Soccer
Ages 2 to 5 years
StartRight is a child development program designed for the young athlete ages 2 to 5. Involvement in sports helps children to become self-directed, compassionate, and cooperative individuals, as well as developing independence, responsibility, and accountability, thus promoting a child's self-esteem! Classes are professionally designed to develop motor skills, promote physical fitness, and create self-confidence while teaching young children basic fundamentals of baseball and soccer. It not only teaches fundamentals, but the children will learn to have fun playing the game!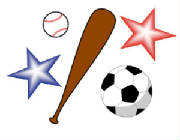 Bilingual Beginnings
Spanish Classes for Kids
Ages 2 to 5 years
Being exposed to a 2nd language offers numerous benefits to young children, including an improved ability to communicate, better cognitive development, richer cultural awareness, improved academic performance, superior educational opportunities, and ultimately better jobs! The earlier a child is exposed to a 2nd language the more likely they will speak it with native pronunciation. Curriculum used is fun, engaging, and appeals to all learning styles.